Portion Sizes for 1-4 year olds
Use our portion size ranges to find out how much is too much.
Find out more >
Tot It Up
Use our toddler food tracker to check that your 1-4 year olds are getting a good balance of foods and activity
Find out more >
Details
Campaign Supporters #rethinktoddlerportionsizes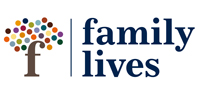 Family Lives
Jeremy Todd, Chief Executive from Family Lives said:
"Statistics from the Millennium Cohort Study (2007) indicated that almost one quarter of young children (23.7%) are overweight or obese by the age of three. Getting portion sizes exactly right every time will naturally be difficult as many parents and carers may simply want to ensure their child is well-fed whilst also likely managing a busy household or workload. In addition to the Infant & Toddler Forum's awareness campaign, Family Lives would advocate where possible that parents seek out free and easily accessible healthy living programmes to instil in youngsters a really healthy start in life. Adults who attend such sessions may also learn about healthy lifestyle choices in a fun and exciting way. Frankly we need more healthy living programmes to equip families and those who work with them with practical solutions to manage portion sizes, not just for toddlers but for the whole family."
About Family Lives
Family Lives supports parents to deal with the changes and challenges that are part of family life. Many people play active roles in raising children and they support all parents and carers as well as supporting parenting professionals. They currently support families to improve the outcomes for over 1 million children each year.
Pre-school Learning Alliance
Melanie Pilcher, Policy and Standards Manager at the Pre-school Learning Alliance said:
"The Alliance believes that children's health and wellbeing remains an increasing area of concern for those of us working to support young children and their families. The #rethinktoddlerportionsizes campaign highlights an area in which we can all make a real difference with information and guidance that can help us to meet the obesity challenge."
About the Pre-school Learning Alliance
The Pre-school Learning Alliance is the largest and most representative early years membership organisation in England. A registered educational charity, the Alliance represents 14,000 member settings and supports them to deliver care and learning to over 800,000 families every year, offering information and advice, specialist publications, training and accreditation and campaigns to influence early years policy and practice.
4Children
Sue Robb, Head of Early Years, 4Children said:
"Never before has children's health been deemed a 'national emergency', with increasing concern that unhealthy lifestyles will lead to lower life expectancy for this generation of young people compared to previous ones. Early educators and practitioners on the front line have a key role in promoting healthy diet and exercise, contributing to tackling the obesity crisis. We are delighted to support the Infant and Toddler's campaign #Rethinktoddlerportionsizes – we all need to rethink how much food is on the plate to encourage healthier habits for life."
About 4Children
4Children is the national charity all about children and families. We have a joined-up, integrated approach to children's services and work with partners around the country to ensure children and families have access to the services and support they need. 4Children delivers childcare, family support and youth services across more than 150 settings, including children's centres, nurseries, schools and RAF stations
Pledge your Support
If you would like to formally pledge your support email the secretariat at:
Your Questions
There currently no questions on this topic.